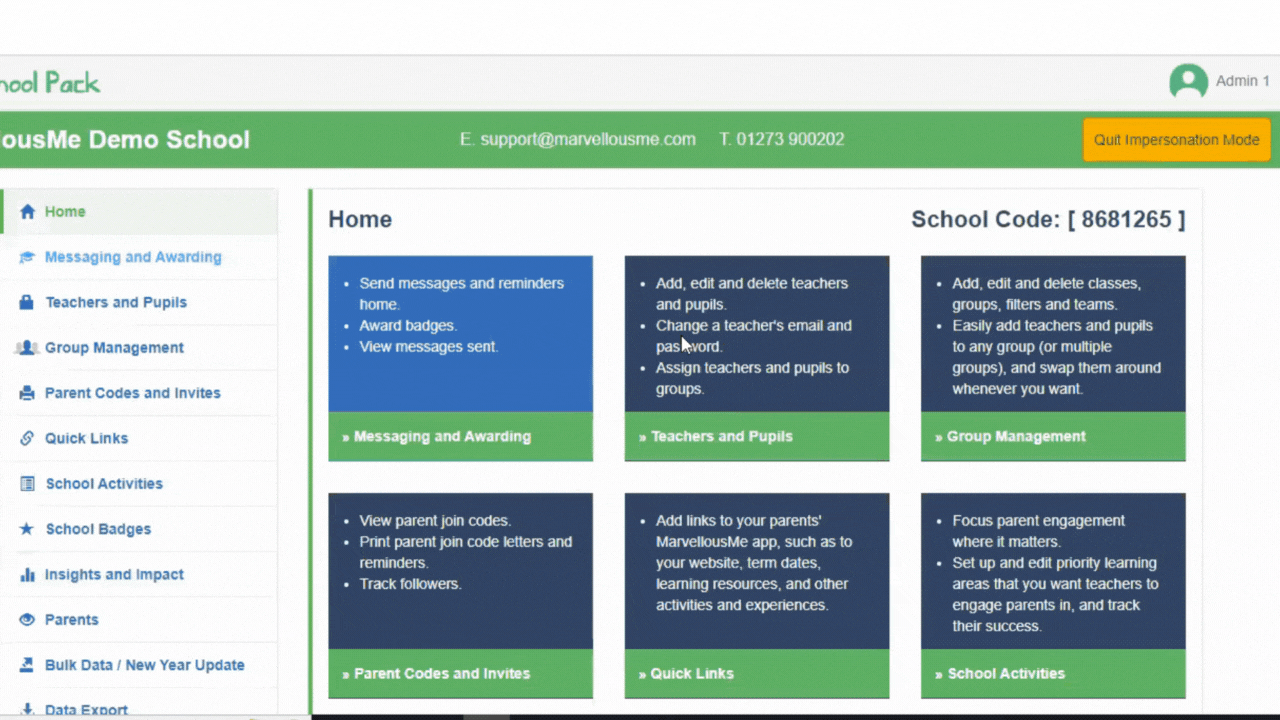 Go into Insights and Impact.
Select School Activity Scorecard as the Report Type.
Select the relevant option from the View By dropdown list.
Select the appropriate time period.
Scroll down the screen to view the results. Click on the column headings to arrange the data and/or select Output to .csv (based on Filters) to view/manage the data in a spreadsheet.