Reset the School Badges counters centrally at any time to help teachers monitor how they rewarding the children in the classroom.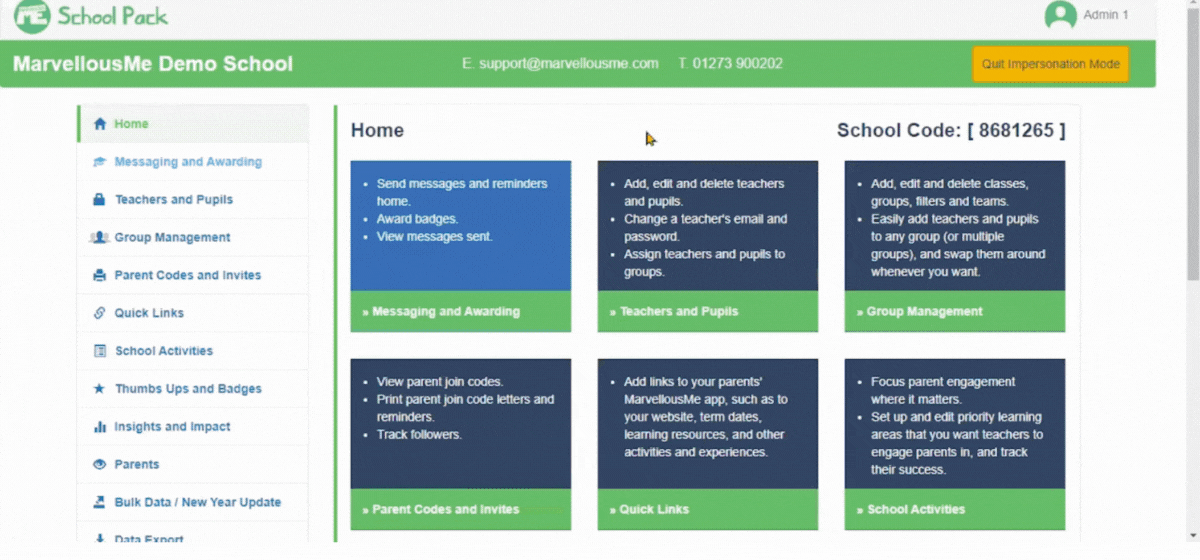 Go into Thumbs Up and Badges.
Tick the Reset box for School Badges (and Thumbs Ups if applicable).
Select Save.
This will instantly reset the counters for the teachers (they may need to refresh the page if they are already in the Teach tab).